information security services.
information security services.
Maximize data protection and mitigate risk exposure with GraVoc's comprehensive information security services. Our team of certified professionals help design, test, and validate your business' security programs to ensure compliance with industry-relevant security standards and regulations. We also provide expert risk assessment, IT audit, and penetration testing services to find and remediate vulnerabilities in your IT and cloud infrastructure. Leverage our team's long-standing expertise to enhance your business' cyber defenses and overall security posture.
governance, risk &
compliance

(GRC)

GraVoc's Governance, Risk, & Compliance (GRC) services help organizations improve their overall security posture by reducing risk exposure, ensuring compliance with industry regulations, and aligning with information security standards and best practices.
IT audit.
GraVoc's IT audit services provide an independent and objective review of IT infrastructure, control configuration and regulatory compliance through in-depth testing and expert analysis.
penetration testing

services.

GraVoc's Penetration Testing Services help you identify, understand and resolve configuration and security vulnerabilities before they are exploited by real-life attacks. Our expert team of Information Security consultants use sophisticated technology tools to scan and identify potential risks to your information system environment.
managed security

services.

Our managed security services connect your business with our team of certified security professionals who have over 25 years of experience in cybersecurity. Rather than spend significant time and resources on hiring and training new security staff, your business can leverage our team's long-standing cybersecurity expertise to build and improve your overall security posture.
white label

services & strategic

partnerships

.

GraVoc provides white label security and cybersecurity services to professional service organizations and IT managed service providers who have or are seeking opportunities to expand their service offerings to include penetration testing, IT audit, governance, risk, and compliance.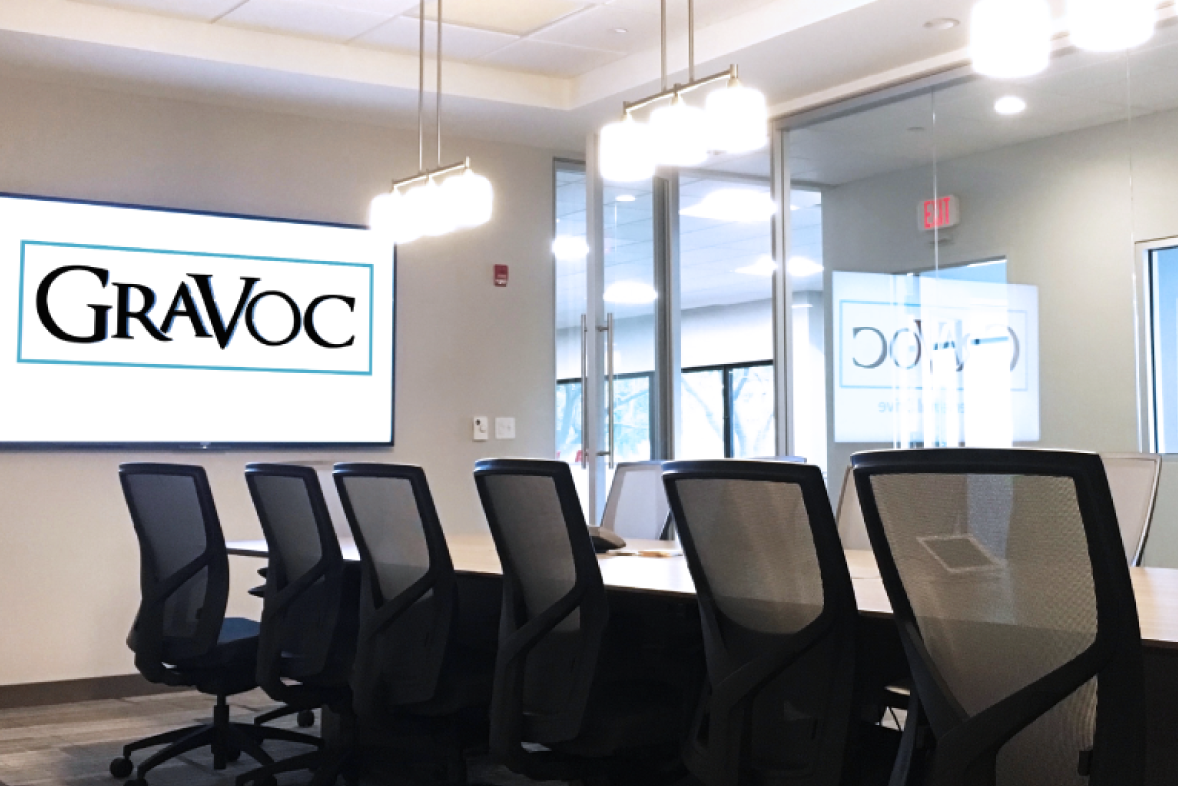 our information security
certifications

include…


professional security certifications
common goal: YOUR SUCCESS!
our information security
videos

.
business continuity planning.
Business Continuity Planning is the creation of a strategy through the recognition of threats and risks facing a company, ensuring that personnel and assets are protected and able to function in the event of a disaster. In this video we examine why it is important to ensure your company has a well-thought out Business Continuity Plan.
social engineering 101.
What is social engineering? In this quick video, we examine how Social Engineering is a technique used by attackers to gain sensitive information by deceiving privileged users into revealing information that compromises data security. We also explore different techniques used in Social Engineering attempts.
silent hack attacks.
For our silent hack attack security demonstration, we wanted to show how easy it is to steal sensitive information from an RFID device. By simply passing by someone, we were able to steal their data, and create a new card with the stolen information.
red team exercises.
In this video, we explore what Red Teaming consists of and how businesses are using this exercise to keep their operations secure.
let's talk about

security

.

Do you have a question or want to discuss our Information Security services?
Contact a GraVoc employee by filling out the form below. 
information security

news.
Information Security Service Areas
GraVoc is located in Peabody Massachusetts, just north of Boston, and provides Information Security services including IT Audits, Governance, Risk & Compliance (GRC) Services, Penetration Testing Services, White Label Security Services, and Managed Security Services to businesses and organizations in the New England area. Below is a list of our Massachusetts and New Hampshire Information Security service area. GraVoc also provides Information Security services in Connecticut, Maine, Rhode Island and Vermont but are not limited to these states.
Massachusetts Information Security Service Area:
Acton, Amesbury, Andover, Arlington, Ashby, Ashland, Ayer, Bedford, Belmont, Beverly, Billerica, Boston, Boxborough, Boxford, Burlington, Cambridge, Carlisle, Chelmsford, Chelsea, Concord, Danvers, Dracut, Dunstable, Essex, Everett, Framingham, Georgetown, Gloucester, Groton, Groveland, Hamilton, Haverhill, Holliston, Hopkinton, Hudson, Ipswich, Lawrence, Lexington, Lincoln, Littleton, Lowell, Lynn, Lynnfield, Malden, Manchester by the sea, Marblehead, Marlborough, Maynard, Medford, Melrose, Merrimac, Methuen, Middleton, Nahant, Natick, Newbury, Newburyport, Newton, North Andover, North Reading, Peabody, Pepperell, Reading, Revere, Rockport, Rowley, Salem, Salisbury, Saugus, Sherborn, Shirley, Somerville, Stoneham, Stow, Sudbury, Swampscott, Tewksbury, Topsfield, Townsend, Tyngsborough, Wakefield, Waltham, Watertown, Wayland, Wenham, West Newbury, Westford, Weston, Wilmington, Winchester, Winthrop, Woburn
Our Information Security Massachusetts service area also includes: Barnstable County, Berkshire County, Bristol County, Dukes County, Franklin County, Hamden County, Hampshire County, Nantucket County, Norfolk County, Plymouth County, Worcester County
Southern New Hampshire Information Security Service Area:
Amherst, Antrim, Atkinson, Auburn, Bedford, Bennington, Brentwood, Brookline, Candia, Chester, Danville, Deerfield, Deering, Derry, East Kingston, Epping, Exeter, Francestown, Fremont, Goffstown, Greenfield, Greenland, Greenville, Hampstead, Hampton Falls, Hampton, Hancock, Hillsborough, Hollis, Hudson, Kensington, Kingston, Litchfield, Londonderry, Lyndeborough, Manchester, Mason, Merrimack, Milford, Mont Vernon, Nashua, New Boston, New Castle, New Ipswich, Newfields, Newington, Newmarket, Newton, North Hampton, Northwood, Nottingham, Pelham, Peterborough, Plaistow, Portsmouth, Raymond, Rye, Salem,Sandown, Seabrook, Sharon Temple, South Hampton, Stratham, Weare, Wilton, Windham, Windsor
Our New Hampshire Information Security service area also includes: Rockingham County, Cheshire County, and Strafford County.