technology solutions & development designed to drive business growth
One Company, Many Solutions
We are a technology-consulting agency focusing on the design, development, and implementation of technology-based solutions.
Work with Us
Learn More
Stay ahead of the curve with our end-to-end technology and security consulting services. GraVoc's multidisciplinary teams of designers, developers, cybersecurity experts, and IT consultants enable strategy-driven digital transformation for businesses across industries. Our robust domain expertise is further complemented by our industry-leading product portfolio and partnerships, allowing us to create powerful technology solutions that are tailored to deliver value and maximize ROI for our clients.
IT Infrastructure Services
IT Infrastructure Services
see our results.
Check out our results to see the strategic technology and marketing solutions we have developed for our SMB and larger enterprise clients!
Founded by David and Catherine Gravel, GraVoc is a family-owned technology consulting company, with full-scale services across IT, cybersecurity, Microsoft business applications, and digital marketing. Since 1994, we have been helping businesses accelerate technology adoption and embrace a digital transformation to drive growth and innovation. We are a reliable team of experts committed to delivering cutting-edge technology solutions that enable our clients to unlock new opportunities and achieve success!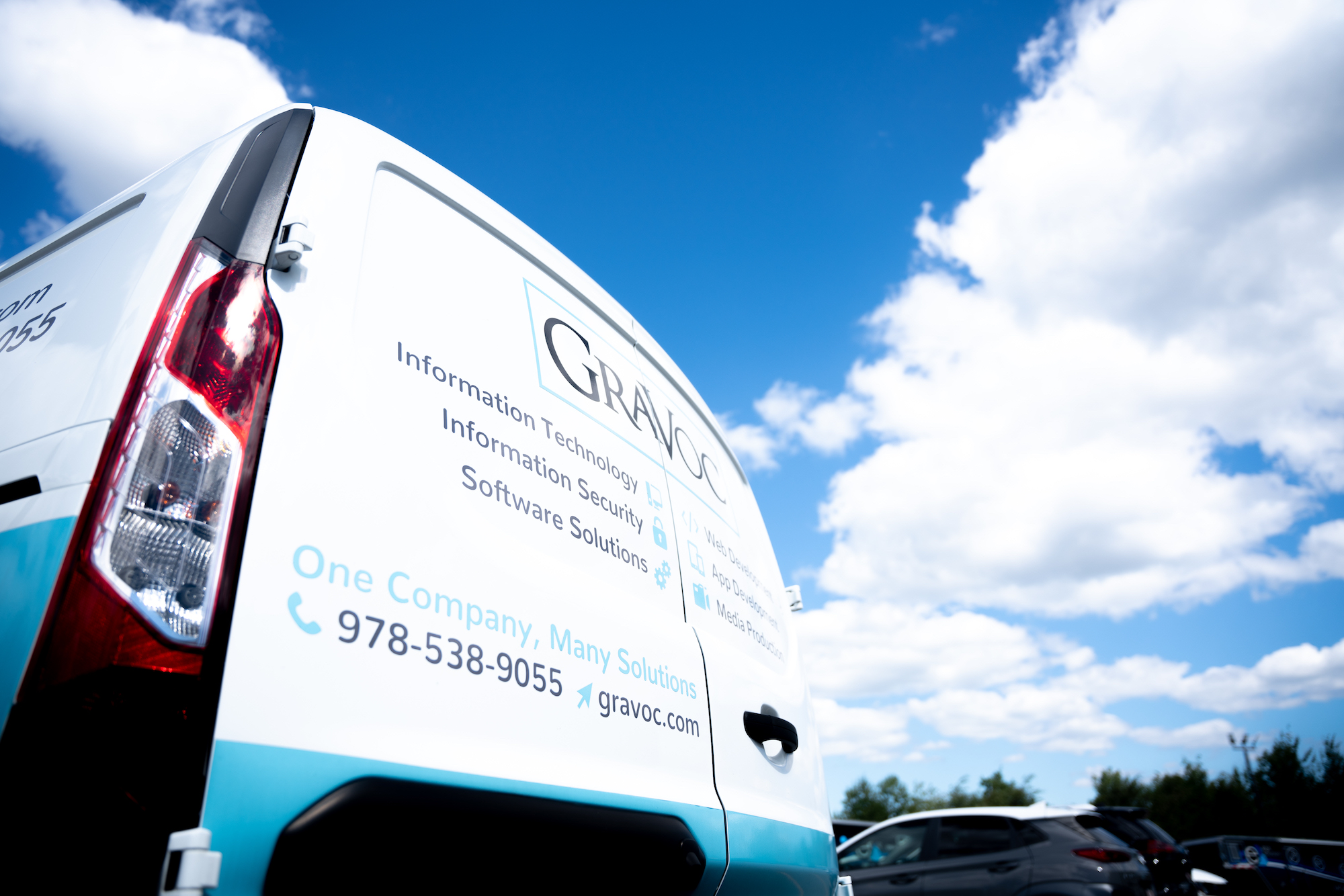 we partner with the

best

.
sign-up to
curate

your inbox with our latest blog posts.
Check out our new employee spotlight video and blog post featuring James Jarvis, GraVoc's Lead Full Stack Developer and in-house AWS expert!
GraVoc announced that it has acquired Strategic Systems Group (SSG), a California-based ERP and information systems consulting firm.
GraVoc won a Silver Medal for Cybersecurity and a Bronze Medal for Web Design in Banker & Tradesman's Best of 2023 readers' choice awards!